79% of workers believe that leadership influences mental health at workplace, reported by India Times. Healthy and satisfied employees are more likely to be engaged with their work, more productive, and more likely to stick with their organizations. Around 10 million workdays are lost annually owing to depression, stress, and anxiety globally. 
The internet is flooded with countless articles discussing leadership and mental health. However, what we truly need are practical implications that can be applied by leaders or managers in a real-life setting. It's worth noting that a manager can also be an employee, and their actions are constantly under observation. 
In this article, we will explore more practical approaches that can actually support staff well-being and the role of leadership to promote mental health in workplaces.
The Role of Power in Terms of Leadership
"With great power, comes great responsibility" – Quote 
Because leaders are influencer, and they have the power with a lot of responsibilities to establish a healthy workplace culture. Importance of mental health awareness for leaders is crucial but every leader is unique, with their own set of strengths, weaknesses, and personal styles. It's impossible for them to adopt every piece of advice. Yet, even a small change in their approach can make a world of difference to an individual employee or subordinate, ultimately influencing their overall mental well-being.
Why is Mental Health Important for Leaders
Making a good balance between leadership and mental health is no easy task because leadership requires critical decisions, managing teams, and navigating challenges. But when a leader prioritizes mental well-being, it not only enhances own effectiveness but also sets a positive example for their teams. This allows them to better recognize signs of stress, burnout, or other mental health concerns among their employees. By taking care of their mental well-being, leaders set the stage for success and promote a healthier and more productive workplace. 

How Can Managers Support Employees' Mental Health
The landscape of modern leadership has undergone significant changes in the wake of the pandemic, primarily due to the widespread adoption of remote work, digital transformation, increased instances of employee burnout, and prevailing economic uncertainty. As a result, the skills required for effective leadership now encompass strategic thinking, emotional intelligence, resilience, agility and ability to counter mental health issues. 
What does good leadership look like, and how does it relate to mental health? 
It's a challenge researcher have pondered for decades. Let's discuss some practical implications that bridge theory and reality. 
The Magic of Verbal Appreciation
Sometimes, small gestures can make the biggest impact. Take verbal praise, for example. It's a straightforward yet highly effective way to recognize the achievements of your employees. As a leader, it's essential to make a conscious effort to acknowledge their accomplishments, both privately and publicly. 
Picture this: You gather your team for a meeting, and you take a moment to express your genuine gratitude and appreciation for their hard work. You highlight specific achievements and let them know that their efforts don't go unnoticed. The result? A boost in employee morale that can work wonders in easing the pressure of the workplace. 
Verbal appreciation is a potent antidote to the pressures we often face in the workplace. So, as a leader, make it a habit to express gratitude and appreciation for your employees' accomplishments. Whether in private conversation or a public acknowledgment, it's a powerful tool for promoting both effective leadership and mental health.
Build Trust: The Key to a Healthy Workplace Culture
When employees feel trusted and supported, they are more likely to bring their best selves to work. They feel empowered to share innovative ideas, voice concerns, and contribute to the growth of the organization. 
Creating an environment where employees feel comfortable expressing themselves starts with encouraging open communication. Regular team meetings provide an opportunity for everyone to share their perspectives, ask questions, and offer feedback. 
In addition to meetings, engaging in team-building activities can also strengthen trust among colleagues. These activities help break down barriers, encourage positive relationships, and promote a sense of camaraderie. 
Ultimately, it's a responsibility of a leader to understand the role of mental health support worker and cultivate this culture of trust and open communication.
Open-up Communication Channels
Open communication channels are the lifeblood of a healthy workplace culture by creating an environment where employees feel comfortable expressing themselves starts with encouraging open communication. Leaders should make themselves available to employees through various channels, such as One-on-one meetings provide a valuable opportunity to connect with individual team members, allowing for personalized discussions and focused attention. Group discussions, on the other hand, promote collaboration and collective problem-solving, as diverse perspectives are shared and ideas are formed.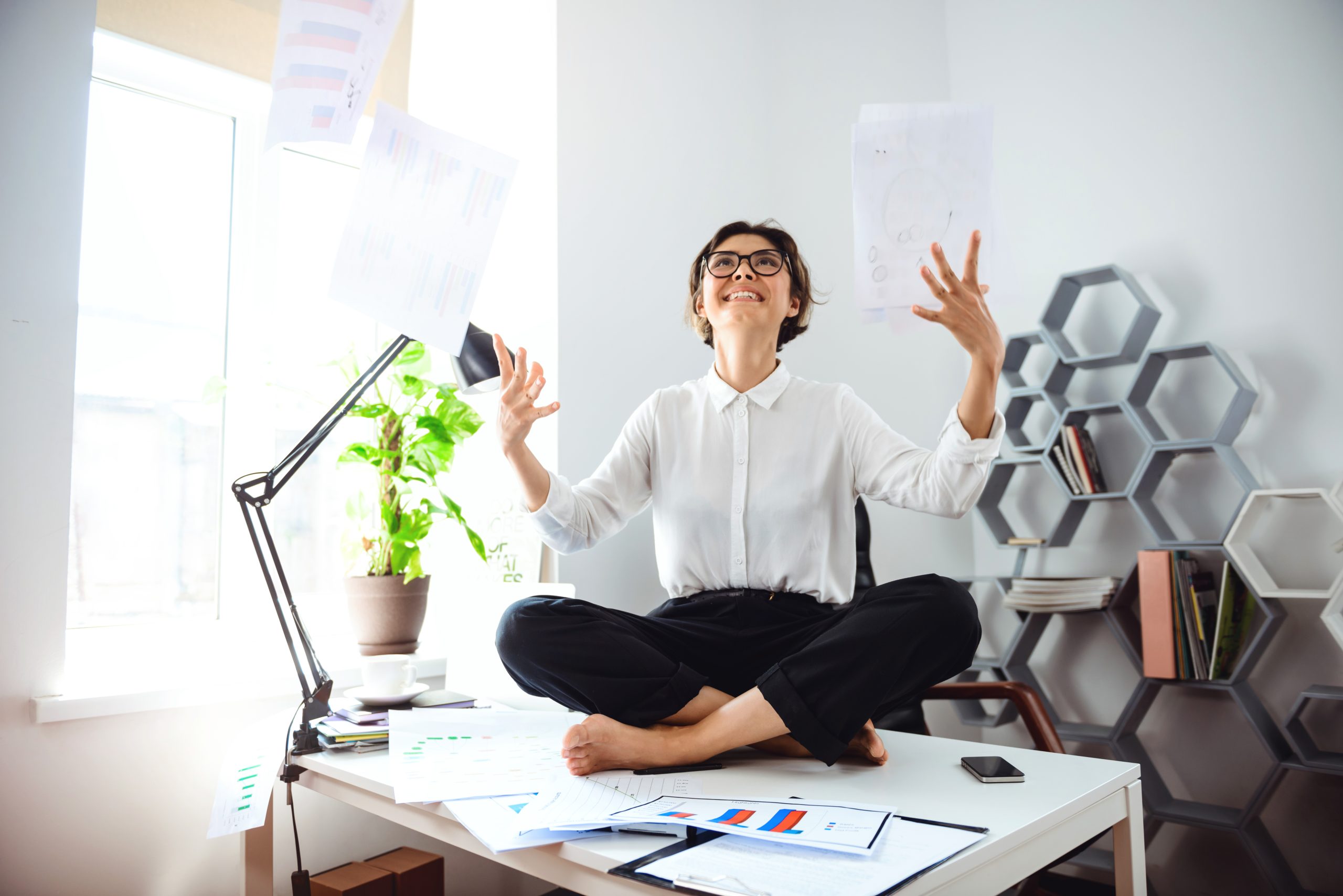 Embrace Work-Life Balance to Support Staff Well-Being
Work-life balance is more than just a trendy catchphrase; it's a vital component of a healthy workplace culture. As leaders, it's the responsibility to create an environment where employees can find harmony between their work and personal lives. 
Vital aspect of work-life balance is disconnecting from work during personal time. In our hyper-connected world, it's easy for work to spill over into our personal lives, blurring the boundaries and causing undue stress. 
Leaders can lead by example, setting clear expectations that after-work hours are meant for personal pursuits and rejuvenation. By respecting these boundaries, leaders show their commitment to supporting employees' well-being beyond the workplace.
Encourage Employee Growth and Development
To maintain a healthy workplace culture, investing in your employees' personal and professional growth is an absolute must. It's all about providing them with the support and resources they need to flourish. It boosts engagement, job satisfaction, and loyalty, as employees feel valued and supported. 
This includes offering training opportunities, mentorship programs, and resources for skill development
By doing so, we demonstrate our unwavering commitment to our employees' well-being and set the stage for a thriving and successful organization.
Support Team-Building Activities
Team-building activities have the remarkable ability to promote trust and collaboration within the workplace. Leaders should encourage activities that enable employees to form personal connections and build relationships with their colleagues. From casual get-togethers to purposeful team-building exercises, these activities form the foundation of a healthy and supportive workplace culture. Invest in potential team-building activities and witness the positive impact on team's dynamics and overall productivity. 
While policies are a foundation of any organization, leadership holds the key to promoting mental health in the workplace. Leadership can transform their organizations into havens of mental wellness which will ultimately be the success of both employees and the organization. 
Like What You Read?